Carole Spandau Paints Montreal
Carole Spandau Peint Montréal
#70801
11X14 Fairmount Bagel
#70802
11X14 Interior of Wilensky's
#70803
11X14 Restaurant Ti Amo
#70804
11X14 Ritz Carlton in Winter
#70805
11X14 Kids playing hockey-Beauty's
#70806
11X14 Kids playing hockey -Monkland Ave.
#70807
11X14 Outdoor rink in the city
#70808
11X14 Prince Arthur

#70809
12X18 Kids playing hockey- Fairmount Bagel
#70810
16X20 Kids playing hockey- Wilensky's
#70811
16X20 Café Fruit Folie- St. Denis
#70816
20X24 Winter Stroll
#70821
11X14 Bagg Synagogue
#70812
20X24 Resto La Grande Terrasse
#70817
9X12 Gibby's in Old Montreal
#70822
16X20 Schwartz's Lineup
#70813
20X24 Ritz Carlton with couple
#70818
9X12 Montreal Forum circa 1960
#70823
11X14 Pond Hockey
#70814
20X24 Schwartz's window and sign
#70815
20X24 Staircases in winter
#70819
Montreal Pool Room
#70820
11X14 Place Jacques Cartier
#70824
16X20 Kids playing hockey-St. Viateur Bagel
#70825
8X10 Baron Byng High School
© Carole Spandau Any reproduction in part or in full of the works is prohibited. The paintings and the logo shown on this site are the exclusive property of the artist Carole Spandau.
© Carole Spandau Toute reproduction, totale ou partielle des oeuvres est interdite. Le logo ainsi que toutes les oeurves sur ce site sont la propriété exclusive de Carole Spandau.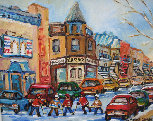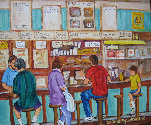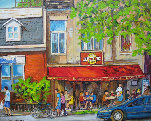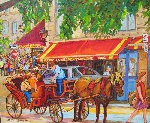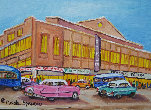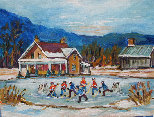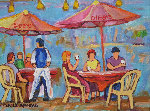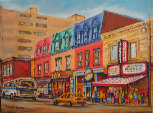 To purchase giclée prints
please click on the link..
Pour acheter giclées sur papier ou sur toile cliquer sur le lien..